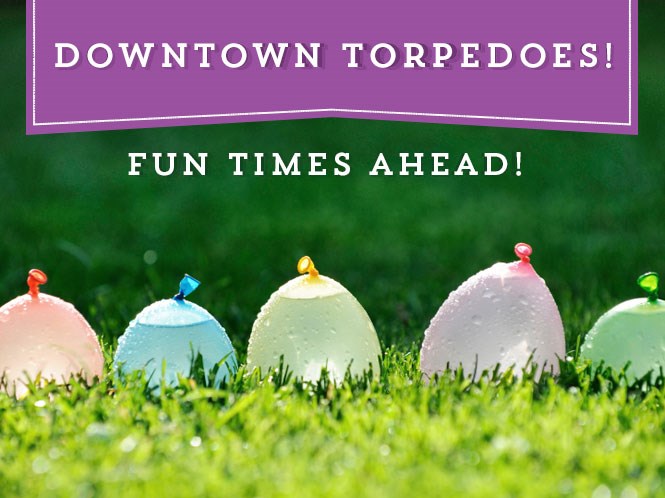 Water Balloon Battle of Mobile Bay
Event Date: August 12,2021 6:30pm-7:30pm
Venue: Cathedral Square
To mark the 157th anniversary of the Battle of Mobile Bay, we'll stage a reenactment of that epic encounter. Except this time, the Battle will be on land (Cathedral Square), cannons will be replaced by water balloons & super-soakers, and the outcome is uncertain.

Thursday, August 12th from 6:30—7:30 PM
Battle stations at 6:45. Balloons fly at 7:00.
Don't be late. Unlike the original battle, this one is over in a matter of minutes!
Bring a super-soaker, if you wish, and a towel.
Water balloons (thousands of them) provided.