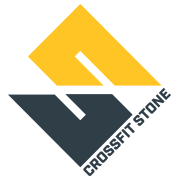 CrossFit Stone
As one of more than 13,000 affiliated CrossFit Ⓡ boxes, CrossFit Stone prescribes to the principles and philosophies set forth by CrossFit founder Gregg Glassman, while working to provide the most unique CrossFit experience in Mobile, Ala. — through environment and customized programming.
Founded in 2012, CrossFit Stone finds its gritty feeling and heritage in the location of its founding (Afghanistan) and the backgrounds of its founding members (U.S. Military Special Forces).
While these military men laid the groundwork, but current ownership and CrossFit Stone athletes want to maintain the heritage and history associated with the founding of CrossFit Stone, and the certain "gritty" heritage that helped to develop CrossFit Stone into the "box" that it is today.
We welcome you to join the legions of fellow CrossFitters as we unite around constantly varied, intense, functional exercise — under the CrossFit banner at downtown Mobile's most unique gym experience, CrossFit Stone, "A Foundation of Strength."
View Website